marvin e. kanze inc. works with a small but important core group of partners
Trane Air Conditioning Solutions –
Air Conditioner, Heating &amp … Whether it's an air conditioner, air cleaner, filters, heat pump or furnace, experience the total comfort of Trane's heating and cooling solutions today.
http://www.trane.com
Mitsubishi Diamond Dealer –
As a Mitsubishi Diamond Dealer not only do we get to offer up the #1 Mini-Split brand in the world, but we can offer you the best warranty (12 years)! We've been installing mini-splits since they came to the states in the Mid-80's, so we are the EXPERTS!
http://www.mitsubishicomfort.com
Aprilaire –
Aprilaire provides whole house air solutions with their air quality products which include zone control temperature systems, ventilation units, whole house …
http://www.aprilaire.com
Martella Electric Company –
Here at Martella Electric ( Upper Darby, Pennsylvania ), service is what we are all about. We come to your home equipped with a fully stocked vehicle with thousands of parts…
http://www.martellaelectric.com
EAP – ( The Electrical Association of Philadelphia )
An organization for contractors, manufacturers, distributors, and other companies dedicated to enhancing the quality of the electrical and heating and air …
http://www.eap.org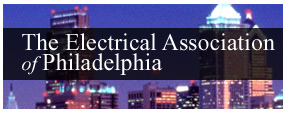 Community Health Charities
In 1998 Community Health Charities became the largest workplace giving collaborative with a focus on health issues. Over the past 5 years, Community Health Charities has distributed more than $330 million to is member charities.
http://www.healthcharities.org